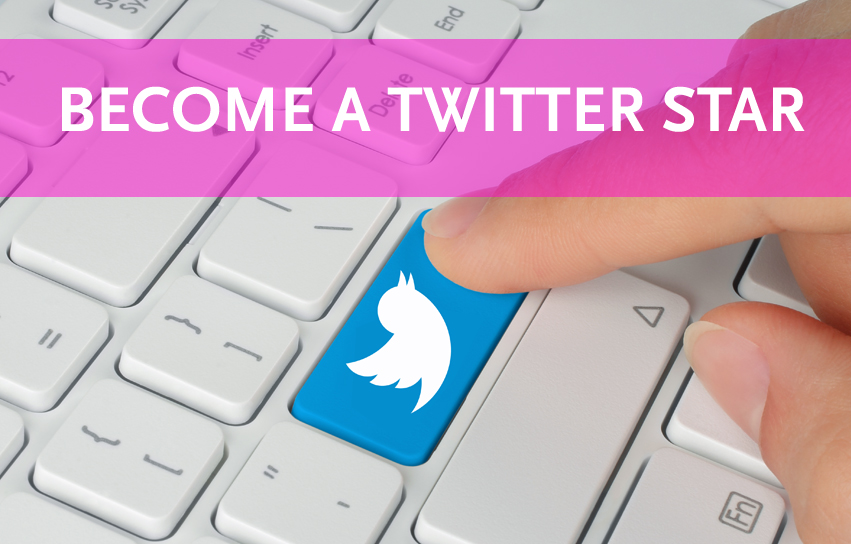 06 Jun

Our tips to help you become a Twitter star

Twitter is one of the best online social media platforms for business but getting your Twitter account up and running is one thing, identifying your objectives, targeting your market and measuring your success and performance is another. So to get the most out of Twitter for your business you need to understand how it actually works. in this blog we will cover Twitter lists and retreating.

What are Twitter Lists?
Twitter lists enable you to simply organise multiple Twitter accounts into a group based on a criteria that makes sense to you. For example you could add all your suppliers to a list called 'Best Suppliers', this would then allow you to read and interact with Tweets simply based on the criteria you assigned to that list. It is also possible to make lists public or keep them private.

So why make Twitter lists?
Twitter lists save you time because you can quickly engage with companies, suppliers or people who matter most to your business. By viewing a particular list's timeline you can see Tweets from only the accounts on that list. Just think of how much rubbish you can cut out by just seeing the Tweets that are important to your marketing plan!

If you are a start-up or small business and just do not have the time to spend all day on social media; trying to find relevant content to Retweet; then learning to use Twitter lists effectively could be a really useful tool for your marketing.
For the simplest way to create a list try the following:
1) Click the 'profile & settings' icon, top right of your Twitter account screen.
2) Click on 'Lists' in the drop down menu
3) This brings up the 'Create a new list' screen
4) Name your list* and give it a short description
5) Make it a public or private list
6) Press save
*When you add someone to a public list, Twitter will automatically notify that person they have been added to your list and what the list has been named. Now you see where I am going with this! Give your list a sensible name and description!

If you would like to know how many lists you feature on, do the following:
1) Log in to your Twitter account
2) Go to your profile alternatively, go to http://twitter.com/yourusername
3) Click 'Lists'
4) Click 'Member of'

Retweeting
When you repeat a conversation to someone, you don't repeat it verbatim, you tell what is relevant to them, the same can be said of Retweets. Don't just go mad retweeting stuff that will have little or no meaning to your followers. Ask yourself:

• Will my followers find this useful?
• Will it reflect well on me and my business?

The above simple questions but are the very basics for retweeting, by keeping them in mind you will find a natural path through the thousands of tweets that come through your timeline.
So now we have set a criteria that Retweets must meet, we can decide how we are going to Retweet.

There are 3 basic types of Retweet.
1) Native Retweet – This is the standard Twitter Retweet which will simply re-post the selected tweet to your own followers.
3) Twitter Quote Tweet – With these you can share a link to a tweet and make your own comments about it.
2) Old School Retweet – This is when you mention the tweets originator by adding 'RT' or 'Retweet'
4) Retweet/Quote your own content – this will be a new feature which will allow you to spotlight a point you made earlier or broadcast a Twitter conversation you've had to your followers.
Managing your Twitter account
Most users of social media will admit how easy it is to 'lose' a couple of hours browsing through timelines and pictures, which is great if you have time on your hands. However, most people do not. So whilst we love social media it is wise to manage your accounts well so not only do you manage your time, you can also monitor activity and return on investment. investment being your time.

So, there are some brilliant tools out there to help you with all of this. Twitter has a free tool called Tweriod which works out what time most of your followers are online. This will allow you to garner more engagement, Retweets and clicks by posting at the right time. Think how much traffic you could potentially drive to your website if you posted the correct content at the best time. By harnessing Twitter tools you can preload your feed with content that will be posting in the background leaving you free to manage your time more effectively. Tools like Tweetdeck, Sprout and Hootsuite allow you to schedule your tweets, so if Tweriod establishes your optimum time for posting is 4am, just schedule your tweets for that time, while you're sleeping.

Social media has revolutionised the way we communicate and interact with each other. It can drive sales, start conversations and highlight your business to great effect. So get #tweeting.