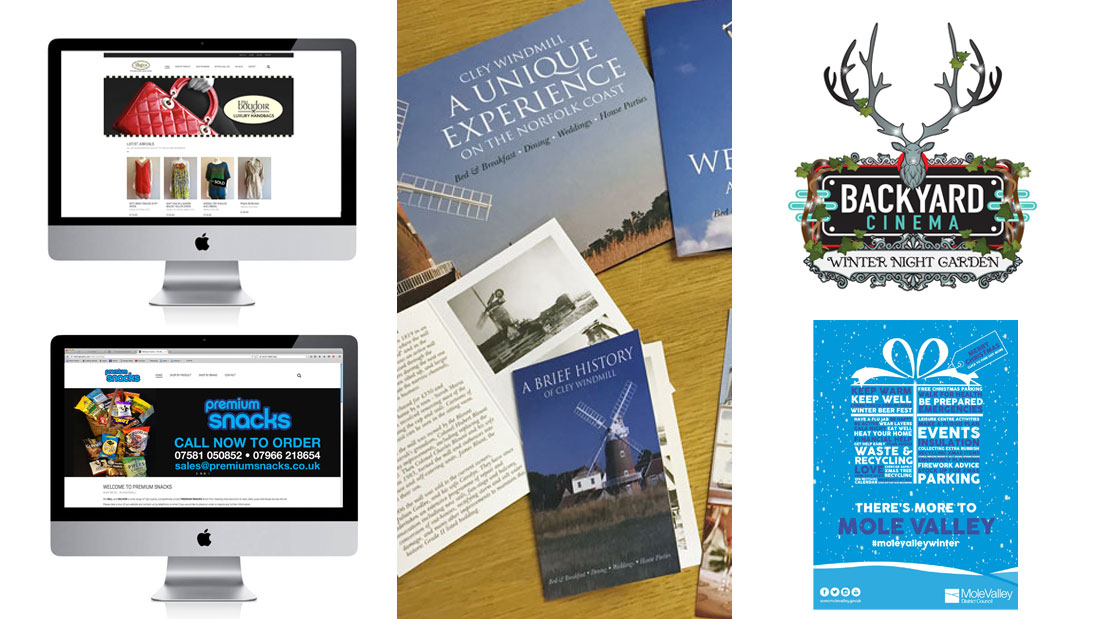 21 Dec

2015 – A year of design and social media
Looking back over 2015, the studio team has produced some real gems in design for web and print. we cannot list them all so here are a few of our favourites ones.
We began the year with a complete branding for start-up Lewis of Radlett butchery business. From the shop exterior to interior colour palettes, signage, collateral, A frames and labels. We did it all, including their gorgeous website! Seeing the shop take shape and open for business was a great project to be a part of. We also put together a 3 month social media campaign including Twitter and Facebook which saw great results.
In March we began a new website for My Boudoir, a pre-loved designer shop in Marlow. Our client's are really great people and that made the whole exercise a pleasure. In 2016, we will be working to change the site to become a fully ready e-commerce website, which will be a great way to begin 2016.
June saw the launch of Premium Snack's website designed and produced by us. The team also undertook the corporate identity, van graphics, stationery and logo. Producing the identity and website, you really get to understand how the branding works across all types of media and it was a job we all enjoyed working on.
Over the summer the owners of the iconic Cley Windmill in Norfolk approached us to completely redesign all their collateral. This was a lovely project to work on. They supplied us with beautiful photography that we could not but help be inspired by. We designed and printed a new wedding brochure, B&B brochure, tariff cards, menu and discount card.
In September the brilliant Backyard Cinema briefed us on their upcoming Christmas venture – Winter Night Garden at Winterville. They asked us to design a logo that would reflect this immersive cinema experience. Working with these guys is always a pleasure. Their passion for cinema and energy is inspiring.
Late in the year, Mole Valley District Council, asked us to produce an animated gif (see gif at the end of this blog) to reflect Christmas but to get their message about all their services across. This was a nice project to work on as it was not only creative it had social media linked to it which we love.
Overall, we have been lucky to work on some very diverse projects for clients from every industry sector. As a small design studio, we have a very personal touch and like to build a good relationship with all our clients. If you have a job coming up that you would like to talk to us about, we would love to hear from you.