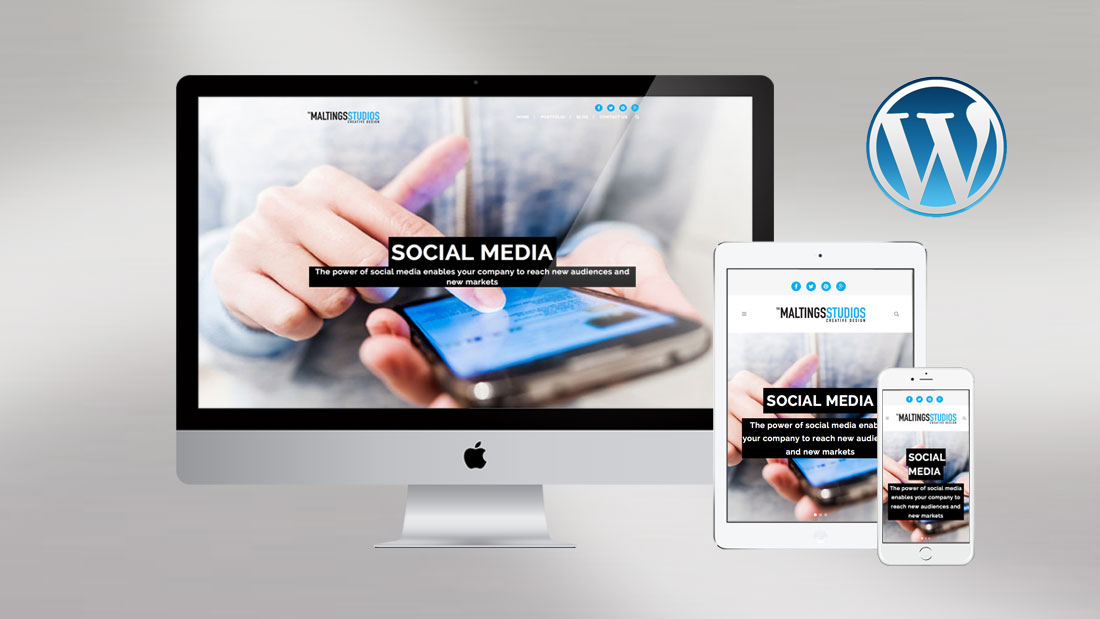 04 May

Best WordPress plugins 2016

As web designers we absolutely love WordPress. Whilst we are more than happy to create you something spectacular in Joomla or Drupal our favourite platform is WordPress. It's versatile, easy to use and has some of the best themes to work with. Plus, there is the added bonus of a huge support community willing to give advice and suggest ideas.

The other impressive thing about WordPress are the plugins. Most are free and give you access to a basic level of functions, if you purchase the full plugin you can access all the plugins functionality.  So I have been round the The Maltings Studios' designers to get their favourites and here they are:

WooCommerce
For anyone planning a website with an online store WooCommerce has to be considered. It is fully customisable for all business needs and you get PayPal integration as standard. It also has has brilliant features that allow you to add shipping methods, coupons, vouchers, sale prices and it will even manage your inventory.

Yoast SEO
This plugin is a must have for any website designer building a WordPress website. If you want your website to rank higher in SERPS then this little beauty will give you SEO options that will deliver results. It lets you add meta information like meta titles, meta descriptions and meta keywords to posts and pages alike. It also has a great feature where it shows you a Google search result snippet preview, this lets you see exactly how your content will appear when someone searches Google. There are so many features to explore, we suggest you start now!

Wordfence Security
Dealing with the aftermath of a WordPress hack is time consuming and frustrating, which is why we would recommend you use the Wordfence Security plugin. It will protect your data by keeping it nice and secure and it will clean out malware from your site. Working away in the background it notifies you of anything underhand going on and keeps your website secure from hackers.

W3 Total Cache
There is nothing more frustrating than waiting for a website to load. Slow loading web pages will lose you visitors and stop your hard won SEO gains. Basically, this plugin will make your WordPress website load faster and as we all know  it is all about the user experience. A fast loading website is going to keep your visitors very happy.

WP-Sweep
All websites over time can become cluttered with unused plugins, images that are not being used and generally duplicate data that clogs up your database and unfortunately slows down the performance of your website. Unless you really know what you are doing and can delete the unwanted CSS yourself, we would suggest using WP-Sweep to clean up your database. Deleting all the junk from your website and database can really help speed up your web page loading times dramatically.

WP Smush
Unless you are uploading images to your website at exactly the right size, then this handy plugin will help to keep your image file sizes down by optimising them, whilst keeping the image quality unchanged and that means faster page loading times.

All In One Schema.org Rich Snippets
Rich snippets are those short summaries or descriptions of web pages that you see in the search results of Google. If you don't know coding then you can achieve the same results with this plugin. It offers an easier way of making your website compatible with those rich snippets. Plus, by adding schemamarkup to your website it will improve the way your site displays in SERPs (Google, Yahoo, Bing).

WPtouch Mobile
As all know, it is not enough for your website to be responsive, it must be mobile and touch-screen-friendly. This plugin is great as a quick fix ,especially for smaller businesses who do not have the resources to invest in a website redesign. By adding this plugin you can easily make a website mobile-friendly regardless of a WordPress theme's structure.

Envira Gallery
When it comes to imagery, you can set up galleries quite easily in WordPress that are very functional, but with this plugin you can create stunning galleries or albums that have real impact, are responsive and show your images off to their best.

BackupBuddy
It is essential that you regularly back up all your websites. With this easy plugin it will schedule a back up all your data to the cloud without you having to do a thing. Make sure you configure it as recommended and this plugin will run like a treat

Just a note to mention, that plugins do take up space and can slow your page loading speed down if you have too many. So, use them wisely and delete any you have deactivated and are not going to use.

So there you have it, some of The Maltings Studios' favourite WordPress plugins that not only do we regularly use, but would also highly recommend.