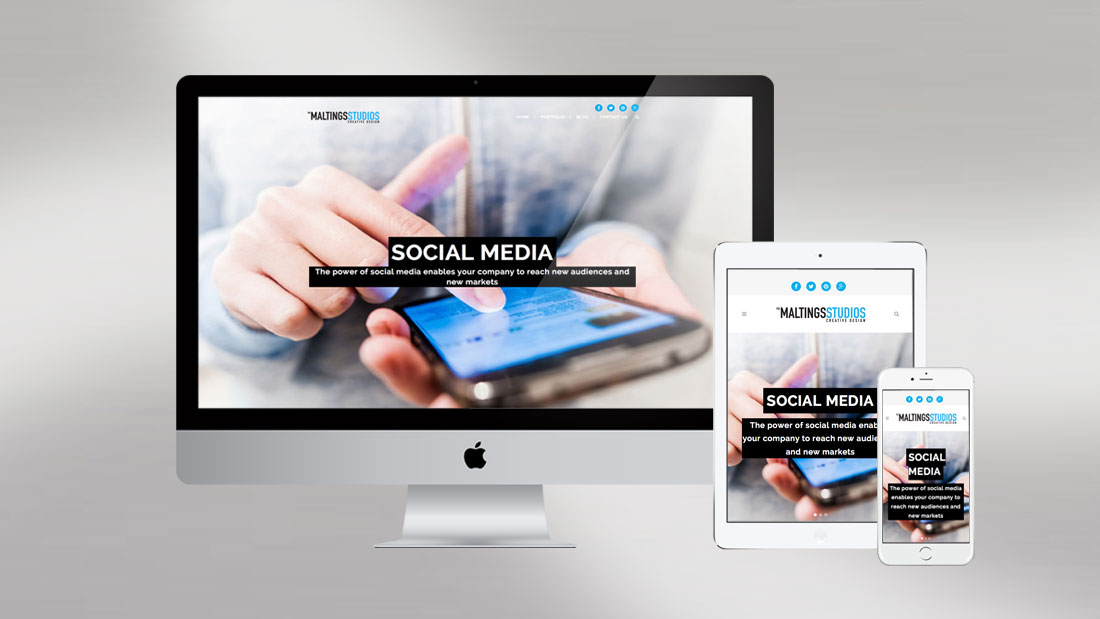 20 Aug

How can I improve my website?

Posted at 11:43h

in

Blog

,

Brand Identity

,

Facebook

,

Google+

,

Instagram

,

Linkedin

,

Mobile

,

Pinterest

,

Responsive

,

Social Media

,

Twitter

,

Website

Website tips
You have a great website but now it is time to improve it by following these easy tips. But, firstly, let us just remind you that your website should be continually developing and changing. Not only in it's content but in its SEO as well.

These two points are really key to building a successful website, because visitors, clients and search engines like Google, Bing and Yahoo are attracted by active websites. If a search engine sees that your website has a new blog, case study or any other new content, it will visit your site more often, revising listings which could improve both your Google and page rankings.

Mobile friendly
With the increase in smartphones and tablets as a way of browsing the internet, it shows how important it is for your website to be mobile friendly and responsive. When users are out and about searching online for a local business, your site needs to offer the information quickly and in the least amount of clicks possible. Remember, you should make sure your company has set up its own Google Local page. It will ensure your business is at the top for local searches.

Social media
All the below listed social media sites are brilliant, but you do not have to be active on all of them. Think about your clients and the products/industry you are in. For example, if you are in the finance sector you would probably not want to be on Pinterest, but if you are a shop Pinterest would be ideal for your company to show its products. Think about where your clients hang out online and join in.

Social media can be fun and it allows you to connect with communities and markets you may not have previously been able to reach, but the best thing about social media is it is free!. If you can get your tweet, or product to go viral your message could reach a worldwide audience!
• LinkdIn
• Snapchat,
• Twitter
• Facebook
• Pinterest
• Instagram
• Tumblr

SEO
The aim of every website is to be picked up by a search engine. If yours is not achieving that, you may need to change tactics on your SEO. But remember, there is no magic formula to SEO and it will not happen overnight. Make sure you use Google Analytics to monitor your site. As search engines evolve so too must your SEO. This is an ongoing process that you will need to spend time on, but it is worth it in the end. Oh, and if anyone promises you they can your website to number one on Google, don't be fooled, there may be 'black arts' involved which could actually get you penalised by Google.

Be consistent with your branding
Your website is your shop window to showcase all your products and services. Make sure you use the most up to date version of your branding. Be consistent with your colours and tone of language in your content. In this way you will create a defined branding that visitors will recognise and trust. This one identity will carry on through all your other marketing, leaflets, adverts, brochures and stationery.

Great design and optimization
Your website should be clear, concise and easy to navigate, think less clicking more scrolling. Visitors will click away if your website takes an age to load and is dull. Make sure your website design is attractive, use video, images and interactive infographics to engage users. Delete all plug-ins or media that are not being used, they will just slow your page load down.

If you follow the above tips, you should see your website traffic improve, but remember your website needs great, unique content that will interest and answers what people are searching for.

If you would like help with your social media or website, please call us.