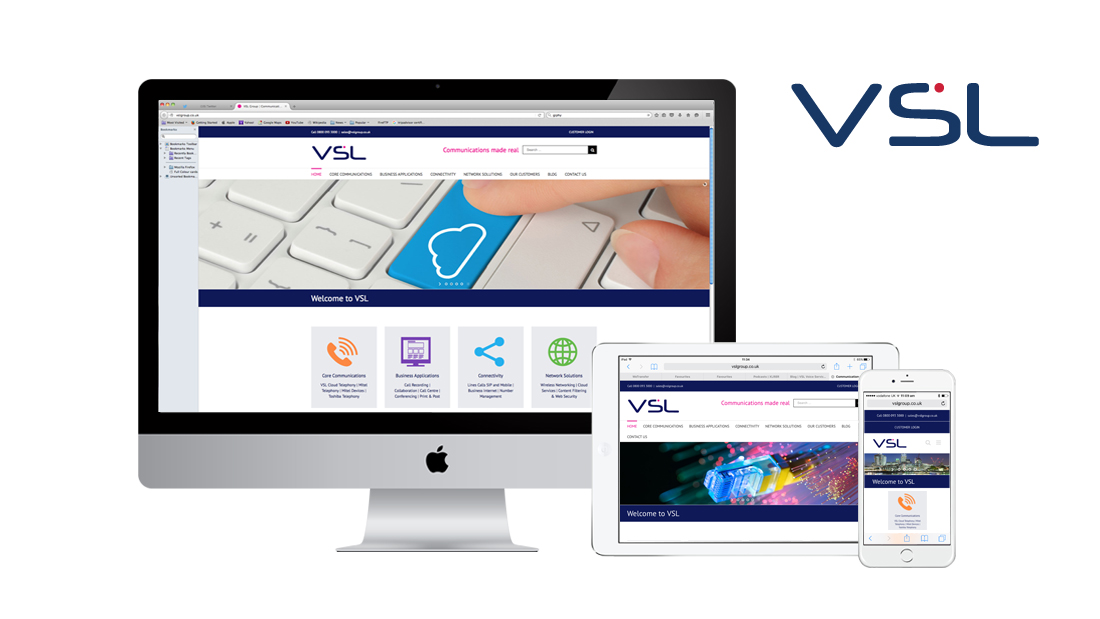 08 Mar

New Website for the VSL Group

The VSL Group's new 23 page responsive, website was created in WordPress using the Avada theme. Our client was looking for greater functionality with eye-catching elements. This was a complete redesign and rebuild.

The key areas of the business are easily accessible in 4 main categories each with dropdowns focusing on the core elements within each sector. Every page has the main core text plus additional items including, rich media like, responsive embedded video content, animated rotating boxes, twitter feeds and downloadable areas.

The Avada theme allowed us to add additional elements including items like flip boxes. These are great as they break up a page neatly with images and text. One side has the main image, for example, a phone or console and the main title and then on the other side of the flip box is the main info for that particular product set out in easily readable bullets points.

Areas like the 'our customers' page took refining in order to achieve the client's requirements, but with the added functionality provided by Avada's fusion page builder, we were able to get the page to look exactly as the client envisaged.

Avada came packed full of great additions not just in the fusion page builder, but also within an incredible theme options area which covered just about everything we needed to build and develop the VSL site without any extra code. The on page theme options were also useful. Enabling us to be able to add extra functions to each page separately including options like individual sidebars, sliders, colours and search fields.

As part of the build we also offered the client training on the maintenance side of the website. Including blog set-up, adding new pages, SEO management, as well as adding images, sliders and logos. There are certain areas which we will continue to maintain.

Our client has received lots of positive feedback about their new website from their clients. With the added interaction of their Twitter page, which is now being updated and managaed again, they are already seeing an increase in traffic to the site as well as new business opportunities.