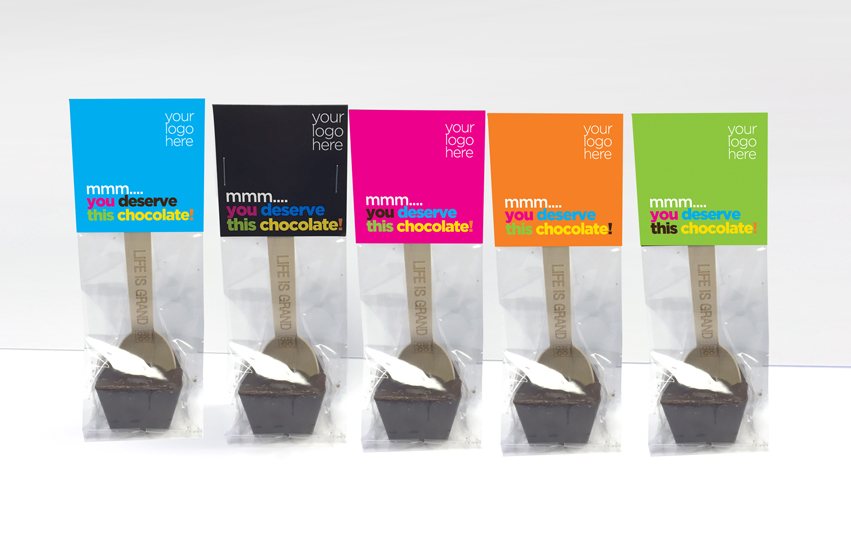 11 Feb

Packaging Project – Can you guess the flavour?

We have just finished working on a range of designs for The Fine Confectionery Company, as part of a marketing campaign to showcase the potential of their chocolate products to companies.

The Fine Confectionery Company asked us to design and produce:
• An A5 promotional  brochure
• Design and artwork for their flavoured chocolate spoon range
• Chocolate bar wrappers
• The Secret Truffletier boxes
• The Secret Truffletier Chocolate box wrapper

As part of their own b2b marketing, they have produced a range of products called The Secret Truffletier. It enables them to engage with companies with a 'guess the flavour' hook.

Our design studio produced a palette of colours so that they could be used for the different flavours of chocolates they stock. The idea is for their clients to use any of the new designs for their own branding. Colours, fonts etc can all be changed to match in with their brand or product.

The A5 16 page promotional branded confectionery brochure highlights all of the companies current promotional stock. The Fine Confectionery Company's warehouse based in Hertford, incorporates a purpose designed facility where special packs are processed for retail, promotional and food service customers.

The finished range was promoted at a recent trade show with excellent results.

Do you need something similar? Call us to discuss your next project. Chatting is free! Telephone: 01992 526130.