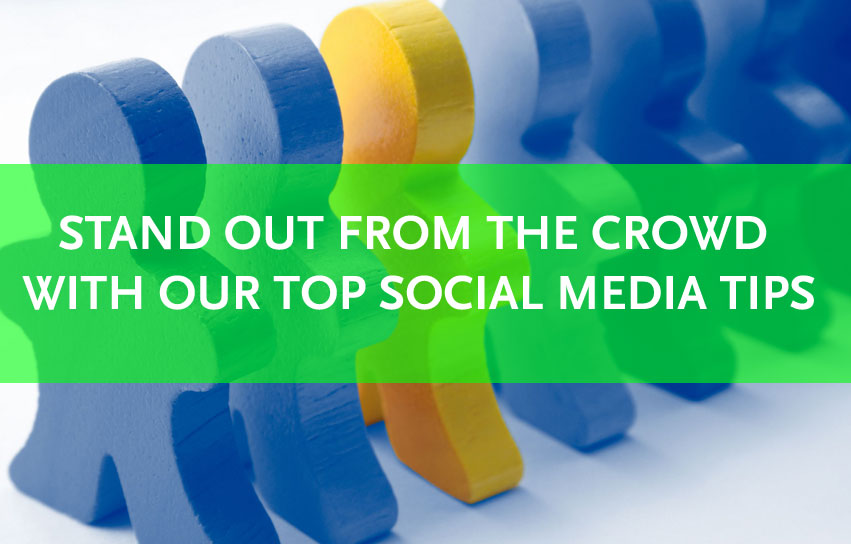 11 Jul

Stand out with our Social Media Tips

If you think your small business can ignore social media, you should think again. It is estimated that 90% of young adults (18-29) are actively using a social networking site and this figure is only going up. So, does your small business dabble in social media? A tweet once a week or someone in the office posted a pin last week? Sorry, but that is not enough, whilst as a small business it is important not to spread yourself too thinly, your business could really benefit from social media and The Maltings Studios' web designers have put together their social media top tips to help you find your way.

• Identify which social platform would suit your type of business best
• Don't be afraid to check out where your competitors are focussing their attentions
• Be savvy, think who your customer is and find out where they are hanging out online
• Ask your web designer to place the relevant social media buttons on your website

Choose the right social media platform to suit your needs
If your company deals in b2b then you may want to start building a LinkedIn in profile. This platform is a more formal business-like network where you can find decision makers and connect with other businesses. If you are a customer based company then look no further than Twitter and Facebook as your main social media networks.

You have now identified your platform, but when should you actually post or tweet? In very general terms it is normally around 1pm and 3pm. However, this will vary from business to business. There is a good free tool from Twitter called Tweriod which will send you a report on your optimal times for posting. Bearing in mind that it is a guide, what works for one business could be completely different to another. Our advice would be try different times and mix it up, you can get surprising results sometimes.

Use images
According to industry experts if you post a text only post you will get less engagement. It is believed images can improve your likes by up to 50%! Why not build up a bank of images to tweet or post about. If you have great product get it out there. People respond much more to visual communication than written.

Engage with your customers
Encourage people to like your page. You will be surprised how quickly you can improve your reach by simply asking people to engage with your page or reweet you. People want to connect with you, but it is up to you to engage with them. Try asking questions or their opinion. We all like a good old chat so start a debate, communicate and engage with your customers or users. If you are writing a blog make sure you put a link in your post or tweet to it. Twitter's own study puts tweets that include a link to a post generates on average 13 per cent more clicks than posts that don't.

It's important to remember that social media platforms are already heavily congested, so you need to make sure what you offer is different and let's you stand out from the crowd. You may not get it right at the start, but don't be afraid to try different tactics like posting or tweeting at different times etc.

• Determine where your target audience hang out online
• Try out Twitter's free tool Tweriod – Monitor your optimum times for engagement with followers
• Use images, infographics, illustrations, charts, video and any other rich media to stand out
• Engage by debating and discussing with your audience
• Post a link to a blog or news in order to up your engagement rate

At the end of all this if you feel you just don't have the time, here at The Maltings Studios we love social media. Why not let us run your social media account for you. Give us a call on 01992 526130, talking is free and we will be happy to advise you.