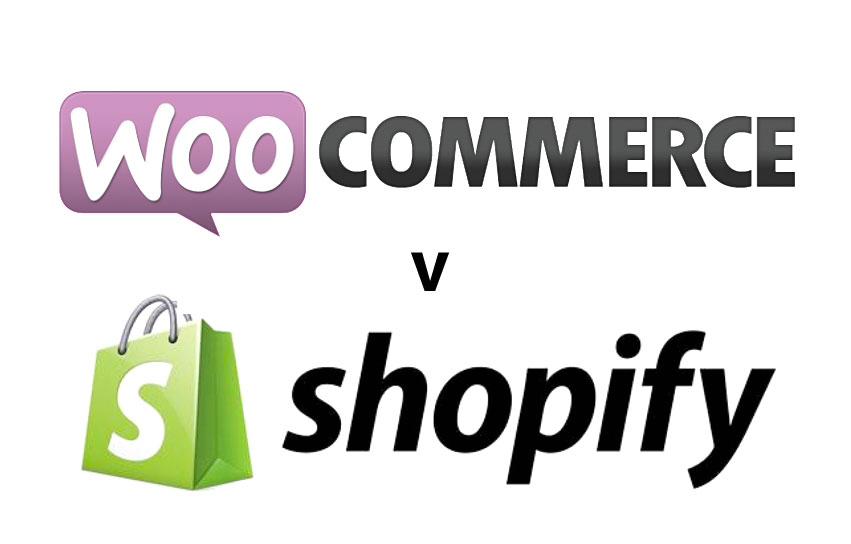 25 May

WooCommerce or Shopify for your online shop

You have the perfect product and want to sell it online, but which ecommerce solution suits your product and brand best? My company, The Maltings Studios are web designers based in Hertford. We mostly design online shops (ecommerce) for clients around WooCommerce, however that is not to say Shopify is not a great platform too.

So which is best? Our answer would be neither outranks the other. Each offers different pricing structures, features, design and hosting issues. So, we have put together this guide to help you decide which platform would be suitable for your online store.

What is WooCommerce?
WooCommerce is a free WordPress plugin that adds the functionality of ecommerce to a WordPress website.

Why is WooCommerce free?
WooCommerce is free because you have used the open source project that is WordPress to build your website.

Are WooCommerce themes free?
There are currently five free WordPress storefront themes available, which are all sleek, modern and clean. However, if these do not match your needs, then check out the WooThemes store where you will find a large selection to purchase from.

How do WooCommerce payments work?
WooCommerce comes with a standard payment gateway called Mijireh. This allows customers to pay via PayPal, SagePay and credit cards like Visa and Mastercard (there are in fact over 80 payment gateways available). There is a transaction fee of 0.5%, however, you do not have to use Mijireh, you can use other gateways that ask for a one-off cost otherwise there are free ones available at no cost at all.

Is WooCommerce easy to use?
The WooCommerce plugin is very straightforward to install on a WordPress site. Everything is then fully customisable from within its dashboard. Need to offer free delivery or vouchers?, no problem, with its friendly interface, you can easily play around with its options and functions.

Are there any hidden costs?
WooCommerce is a free plugin but you do need to have a WordPress website which will incur separate hosting fees.

Overall, WooCommerce is user-friendly to anyone who understands WordPress and is a really easy to use option. We WooCommerce a lot and find once we have shown clients the 'back office' they can soon start adding products and taking control of the day to day running of their own website.

What is Shopify?
Shopify is best described as being a complete ecommerce solution. It allows the user to set up a customisable online shop, accept payments, track orders and respond to users. If you think of Shopify in a box, everything you need to start your shop is contained within that box.

Is Shopify free like WooCommerce?
No. With Shopify you sign up to a monthly pricing plan, this you need to take care with as you might end up paying more than you need to. On top of the monthly fee, Shopify also adds a transaction fee, but to be fair you do get access to excellent customer support should you need it.

Are Shopify themes free?
Like WooCommerce it does have free themes (currently eleven) and the Shopify store has a huge selection of beautiful themes that you can buy.

How do Shopify payments work?
Shopify does not use 3rd party payment processors like PayPal, instead it has its own POS and processing network. All credit card fees go to Shopify. This can be a little bit confusing and you do need to make sure you sign to the right plan for your online store. It is generally accepted that Shopify is more expensive on a month to month basis then a WordPress store with WooCommerce (even with your website hosting).

Is Shopify easy to use?
Our designers within The Maltings Studios all ummed and arred about this. Overall, Shopify is quite easy to pick up but not so easy if you need to tweak something. However, as stated previously, their customer support is very good. Generally, we would say that it is not as user-friendly as it makes out and it is helpful to have a little bit of technical know how.

Are there any hidden costs?
They are upfront with all the costings but it does pay to call them and go through each plan so you fully understand what you are signing up for.

Overall, Shopify is an excellent choice of platform for your ecommerce store. However, what we don't like is if you ever decide to leave that platform, you would basically need to start your store from scratch. You will get a CSV export and that is it, your shop will not exist anymore.

As a note there are other ecommerce options available including: Wix, Bigcommerce, Magento and Jimdo. These are all worth exploring too, as they may better suit your needs than WooCommerce or Shopify. Otherwise, we can do it all for you. The Maltings Studios designs and hosts ecommerce websites at competitive prices, so why not give us a call, talking is free!