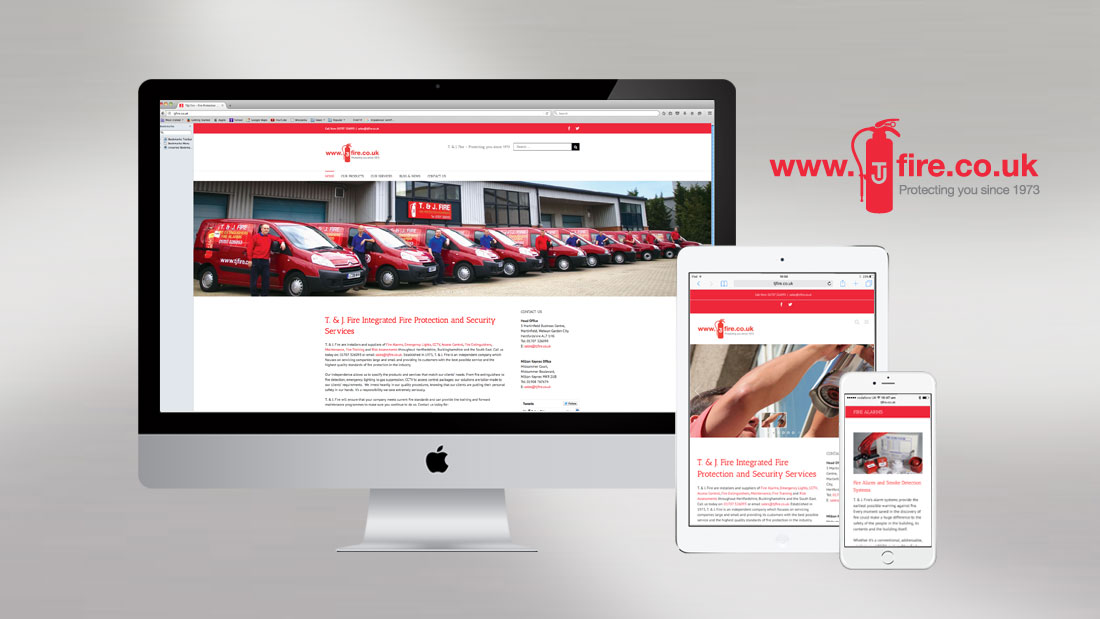 25 Jan

WordPress Website

We first built a WordPress website for our client T. & J. Fire back in 2011. The site was clean, informative and suited their business needs. To keep the site fit for the web we had added a plug-in to make the site mobile-friendly but it was always a stop gap. T. & J. Fire are an expanding company and as such they needed to completely reassess their online presence and marketing. They asked us to rebuild the site to reflect where the company is now but importantly part of the build was to ensure that the new site was responsive on all devices.

The WordPress theme we chose is called Avada. It has an exceptional user interface with an easy to use theme options area allowing the build to run on time with accuracy and speed. Using Avada, made the customisation process much simpler, as the need for additional coding was removed. It allowed us to change so much from simple things like colours, through to more advanced items like individual page management, page width and sidebar management.

Extra elements also included a responsive Twitter feed, a new blog and social media share icons, plus full SEO across the site. All done with idea of driving more traffic to the site and the individual social media platforms.

The feedback from the client has been very positive and they are now fully embracing social media to back up their online presence. If you need a quote for a similar project, please contact us for a friendly chat.